Well.. not really.. but close! Steve and I purchased our very first king size bed. We've had the bed frame and headboard in our house for a couple weeks and this past weekend we bought a mattress so we were finally able to put it together.
Remember a few
posts
back when I was debating between two separate headboards? Well we ended up going with the overlapping squares headboard. I did LOVE the morocco headboard, but the price was just not what we wanted to spend on a headboard. Also the bed frame we got was the
Narrow Leg Bed frame
from West Elm.
So here it is! Our new bed! What do you think??
Please ignore the non-matching nightstands.. that is just a current solution to our lack of matching ones :).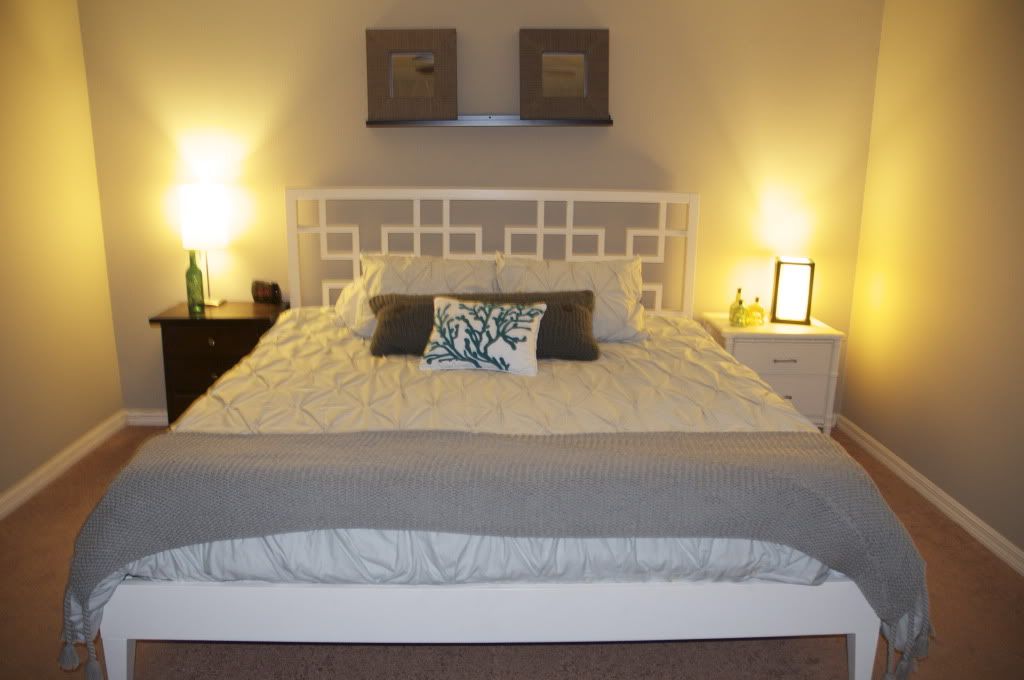 We had also made a post about mattress shopping, and for those curious we ended up going ikea, which was a good move! We anticipated spending atleast $1000 on a king mattress, but only ended up paying $549. So far after two nights so good! It's still a little firm but we figure it will break in soon, and if not we will purchase
this
. We had one of these on our last bed and it was amazing!